Store
<< Go Back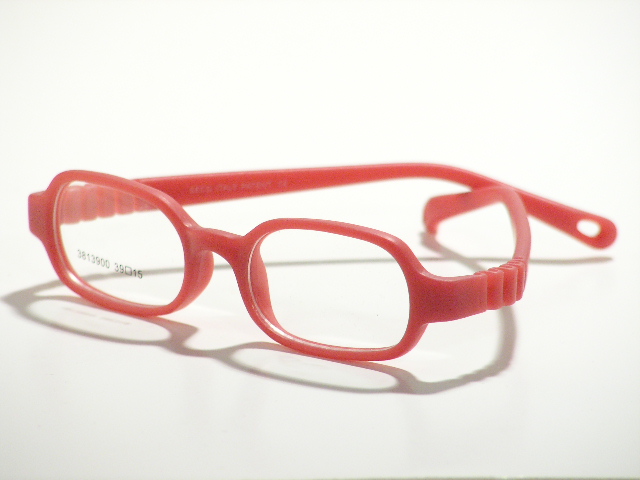 Peanut
Color Selected: Berry
$60.00
This frame in it's current color is in stock.
About this product...
I'm very excited to be selling a line of frames called SECG. These are a very safe and adjustable frame for infants and toddlers. These frames fit children from the ages of 6 months through 2 years of age. SECG frames are made of a soft yet rigid material called TR90. The TR90 material is also the lightest weight material, far lighter than traditional plastic, metal or rubber frames. These frames also come with an elastic strap, but honestly because of the adjustability of the frame you won't need it. I feel these are superior to other "rubberized" frames on the market for several reasons.

First, this frame is much more rigid and that's a good thing because the lenses will not pop out of the frames. I've often had patients pop their lenses out of the rubbery style frames only to have put back in incorrectly.

Secondly, because it's a different kind of plastic it can be warmed up and adjusted to fit correctly behind your child's ears. When it cools it retains the shape without weakening the plastic. This allows the side pieces to lay gently behind the ear without pushing down the tops of your child's ears away from their head. The side pieces can be trimmed so they will not stick out behind the ear.

Thirdly, it has a raised bridge molded onto the back of the frame. This allows the frame to sit out further from your child's eyes and out of the sweep of their eyelashes. When your child's eyelashes touch the back of their lenses it takes the dirt from the lens and it travels down the eyelashes and can cause infections or a sty in your child's eyes.

Peanut is the next smallest size suitable for 6month old babies through 18 month old toddlers. Older children with small faces may be able to wear this as well. The deeper square shape fits higher on the bridge and frames your child's eye nicely.
<< Go Back