Find Out All About Us:
Danielle Crull is a certified Master Optician, one of fewer than four hundred in the United States. She has been working exclusively with children for the past 13 years and runs her own independent optical store. Find out about her and her philosophy.
Tips for Wearing Glasses:
Getting glasses for your young child can be bewildering because most parents were unaware that their child even had a problem. However, nearly all children will choose to see well given the right encouragement. We answer the questions you have and give you Tried-and-True tips on how to get your child to wear glasses and keep him or her wearing glasses.
Where and when are we here?
Mechanicsburg Hours:
Monday and Friday: 8:30 AM - 5:00 PM
Tuesday and Thursday: 9:00 AM - 7:00 PM
Saturday: 9:00 AM - 12:00 PM
Wednesday: By Appointment Only
Sunday: Closed
Frequently Asked Questions
How can the doctor tell that a baby need glasses anyway?
What do all those pluses and minuses on my prescription mean?
So how does being nearsighted affect my child?
How is farsightedness different from nearsightedness?
I'm feeling guilty, has my child always needed glasses?
What is lazy eye (amblyopia)?


A day in the life of a children's optician. Danielle and Jax give advice on working with children and their glasses.
I Have an Unanswered Question
Contacting Danielle is as simple as sending an email to us. If the 'Chat with us' box is visible on the right hand side of the page, then you can click on that and we'll help you with any question or problem (available during our store business hours only). For a list on ways to contact us click on 'I Have an Unanswered Question'.
Children's Books
Check out some children's books written by Danielle Crull that help your child understand their vision problems.
Shop for frames.
Click here to view our frames for purchase.

Our Goal: Fill the gap! There is a lot of time between being diagnosed with amblyopia and your next visit with the doctor -- as much as a three to six month gap. Our goal is to help you succeed in occlusion therapy by filling that gap, providing support, and giving you the information and education that you need to succeed.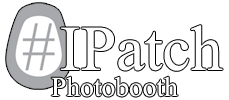 March, 2016, is "Save Your Vision Month". We are hosting an on-line patching party to help spread awareness about Amblyopia. Use this tool to create a profile picture for your favorite social media page to help us spread the word.
Forsight Vision
Learn about our location in York.
Like us on our Facebook Page for special updates!